DeepFaceLab
NOTE: Making DeepFakes require a NVIDIA GPU with 2GB+ vRAM
I have moved from Faceswap to DeepFaceLab due to ease of use, better outcomes, and a lot of time saved. This tutorial will be a mix of the creator's instructions, and how I use and understand the program. The GitHub can be found here: You are not allowed to view links. Register or Login to view.
You are not allowed to view links.
Register
or
Login
to view.
Features:
Available as standalone with zero dependencies, ready to be used with prebult binary for all windows versions.




New models (H64, H128, DF, LIAEF128, MIAEF128, AVATAR)




New architecture, easy to experiement with models



Works on 2GB old cards, such as GT730. Example of a deepfake trained on a 2GB gtx850m notebook in 18 hours: You are not allowed to view links. Register or Login to view.


Face data embedded in png files




Automatically manage GPU by choosing the best GPU(s) and also supports multi GPUs (only for identical cards) - do not use cards in SLI mode.




New preview window




Extractor in parallel




Converter in parallel




Added debug option for all stages




Added MTCNN extractor which reduces less jitter aligned faces complared to DLIBCNN; however this can produce more false positives in facial recognition.



Left = dlib
Right = MTCNN
Manual extractor allows you to fix missed faces, manually, or do full manual extract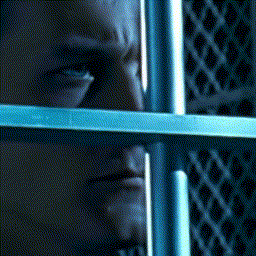 Models Types:
H64 (2GB+):

64x64 face resolution, which is used in the original FakeApp or FaceSwap app, but this model in DeepFaceLab uses TensorFlow 1.8 DSSIM Loss function and separated mask decoder and better ConverterMasked. For 2GB and 3GB VRAM model works in reduced mode.
H64 example: Robert Downey Jr
H128 (3GB+):

 Same as above; however the resolution is improved 128x128 which conserves better face details, and will perform better with higher resolution videos and close-up shots. For 3GB and 4GB VRAM model works in reduced mode.
H128 example: Nicholas Cage
H128 example: Asian face on blurry target
DF (5+GB):

 dfaker model. Has 128x128 resolution with a full face model. When using this model, it is recommended not to mix src faces with different lighting conditions.
DF example: Nicholas Cage
LIAEF (5GB+):

 New model which combines DF, IAE and experiments. The model tries to morph the src face into dst while keeping the facial features of src face but less aggressive morphine. This model has problems with closed eyes recognition. 
LIAEF128 example: Nicholas Cage
LIAEF128: Trump to Nicholas Cage example video
LIAEF128YAW (5GB+):

Currently testing, but useful for when your src has too many side faces against dst faces. It feeds NN by sorted samples by yaw.
MIAEF128 (5GB+):

Same as the model above, but it also tries to match brightness and color features.
MIAEF128 model algorithm:
MIAEF128 success example: Harrison Ford
MIAEF128 fail example: Nicholas Cage
AVATAR (4GB+):

non GAN, 256x256 face controlling model.
AVATAR video example: