Ana De Armas pov fucking and facial
Duration: 7:59
Views: 32 983
Submitted: 7 months ago
Submitted by:
Original Pornstar: Chloe Couture
Description: Hope you enjoyed it!

If you like my work you can support me by downloading my videos using tokens! (click the token button to buy them with PayPal and then click download button under the video).

You can also donate with Bitcoin or make a pledge on my Patreon page!
BTC: 1C3dq9zF2DhXKeu969EYmP9UTvHobKKNKF
Patreon: https://www.patreon.com/TMBVIDEOS

If you want to download any video and pay with Bitcoin or Patreon instead - contact me first here at mrdeepfakes.com or on our forum via private message, no messages on Patreon please!

Also while you're at it, hit the like button, add this video to your favorites and subscribe to my profile to be always up to date with my newest releases!

Next deepfakes: check the poll in the link below.

Please only comment on the latest video if you can because there are no notifications implemented for them yet, this way I can always read comments even about videos I may have done a while ago!

- Want to vote for more deepfakes of celebs I've done in past? Or maybe you want to request new celebrity to be added to next voting round?:
https://mrdeepfakes.com/forums/thread-request-poll-voting-vote-for-which-deepfake-you-want-to-see

- Want to request/commission your own deepfake? Can pay with bitcoins or paypal?
Contact me via private message here at mrdeepfakes.com or on our forum for details and pricing!

- Have a porn star match suggestion to be used with some celebs I've done in the past or I'm planning to do? Send me a private message.
Download now to support
TMB-DF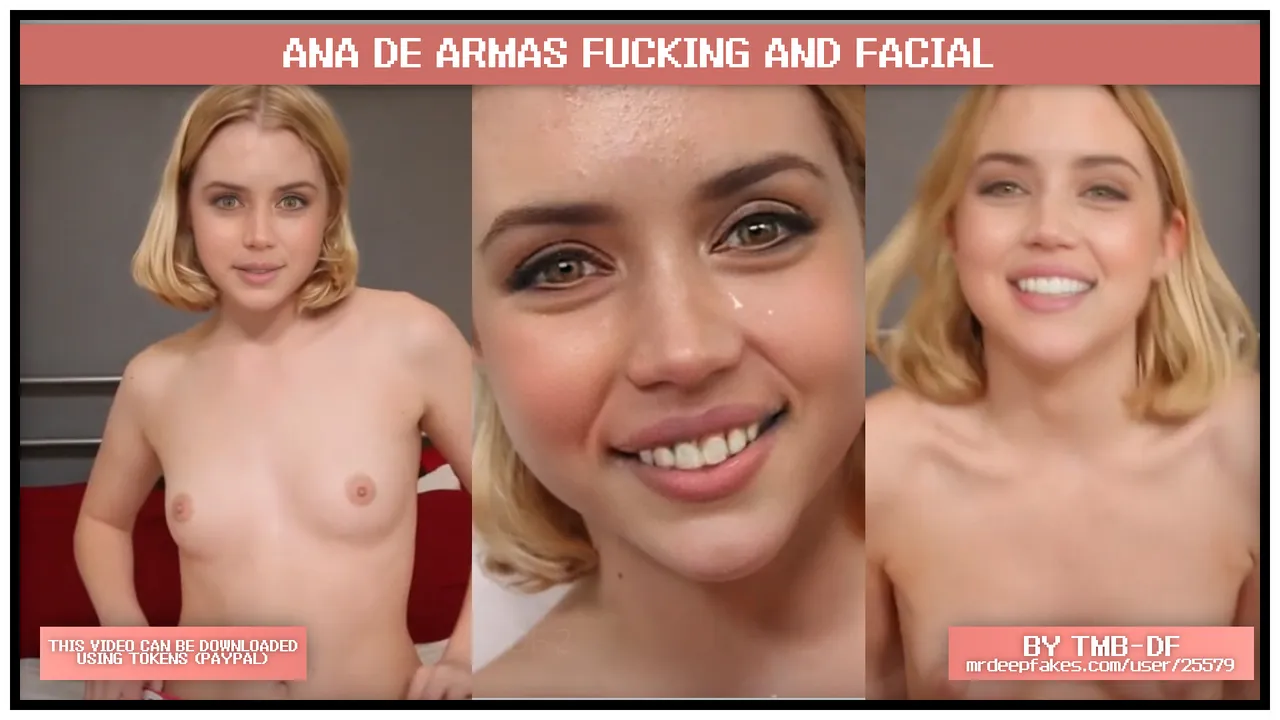 Ana De Armas pov fucking and facial
You currently have 0 tokens available
Insufficient tokens - 300 Required
Buy more tokens
Donate to support
TMB-DF